Green degrees provide opportunities for skilled professionals to start a sustainable and green career. With a green degree, you will be able to make permanent solutions to real-world problems that will have a lasting impact on the generations to come.
Green degrees can lead you to various career paths like- environmental engineer, sustainability specialist, sustainability manager, etc. People like to pay well for green products as well as services. So being sustainable and green, you can also have a handsome income. Still not clear? Let's know what is green degree and what career path this can lead you to-
What are Green Degrees?
Green degrees meet the market demand for individuals with expertise in environmental sciences, engineering, and business. Students at all levels of education can gain specialized knowledge in fields ranging from engineering to construction, environmental law to renewable energy while focusing on significant areas of environmental health sciences such as sustainability, conservation, climate change, renewable energy, and related business practices. 
Benefits of Pursuing Green Degrees
A socially responsible job is a wonderful choice for those who wish to participate in the green movement. However, the subject of social responsibility ("sustainable careers") is still in its infancy, and prospective students may ask why they should seek a career in it. Here are five advantages of earning sustainability degrees.
Career Diversity
Green careers occur in several fields such as sustainable business operations, biofuels, urban and land use planning, green architecture and building design, energy system development, intelligent transportation systems, natural resource conservation, & green technologies manufacturing.
Skills and Knowledge that Appeal to Employers
Students in these programs get a solid understanding of sustainability practices and environmental health concerns and a particular skill set in an industrial sector (e.g., engineering; agriculture; geology; soil science). 
Green degrees graduates have technical research abilities that may be employed in various economic contexts since they have a conceptual way of working. In addition, they comprehend the link between business and its environmental effect, are knowledgeable about ecosystems and environmental legislation, and know how to analyze and address sustainability issues.
Work on Modern Problems
Students enrolled in green degree programs can direct their efforts toward pressing environmental issues such as pollution, climate change, biodiversity loss, deforestation, and ocean acidification. 
They might work in green technology, developing innovative ways to solar power, biofuels, and other sustainable energy sources. In addition, they may seek to improve the effectiveness, efficiency, and environmental friendliness of transportation networks. 
In addition, they might focus on developing green, resource-efficient structures and facilities. Also, in ecological restoration, directing programs to reverse industrial pollution in natural environments.
Multiple Paths to a Career
There is no single educational path for green jobs. That implies that potential professionals and students can enter the workforce via a formal degree program, on-the-job training, trade school, internships, or even programs sponsored by community or nonprofit groups.
Career Potential
The green economy's key businesses, immaculate energy, environmental conservation, and green building, continue to expand rapidly. Green degree programs educate students for job prospects in an ever-changing field, where new career pathways, such as sustainability director, are always being established. 
Graduates of green degree programs may transition into well-paying professions as demand rises in these developing sectors. Bloomberg, for example, offers some of the highest-paying green-focused jobs, including sustainability director ($106k), LEED-certified construction manager ($64k-$119k), environmental engineering ($66k), and solar power engineer ($106k).
Plan Your Green Path
Since every job may be made "green," students find the variety of career possibilities intriguing. As a result, prospective students should spend time researching their alternatives and determining how their degree will help them make a difference. The following is a list of some of the most popular sustainability programs and related job options.
AGRICULTURE
Sustainable agriculture offers students the concepts and methods to perform and promote ecologically sustainable and economic farming. Students study crop rotation, irrigation strategies, soil analysis, and fertilizer selection. 
They also study how to sell organic goods, the effects of agricultural policy, and what it takes to ensure the world has enough food.
 CHEMICAL ENGINEERING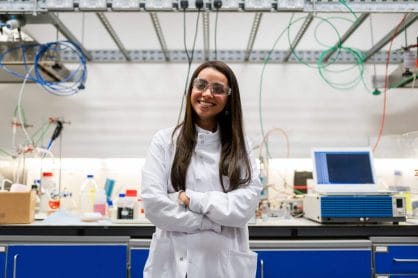 Chemical engineering is a multidisciplinary branch of study that combines chemistry, mathematics, and physics. In addition, chemical engineering includes a wide range of disciplines and research topics, including environmental engineering, energy, bioengineering and biotechnology, and innovative materials.
Students grasp the field's fundamental ideas and concepts and may take coursework in applied statistics, chemical engineering processes, materials chemistry, polymer science, and thermodynamics. 
Chemical engineering addresses pollution and sustainable concerns by inventing more energy-efficient production processes and methods to decrease industrial waste.
ECOLOGY AND CONSERVATION BIOLOGY
Students in these programs get a wide grasp of the field's interdisciplinary aspects, such as current conservation methods to endangered species preservation and ecological system function. 
Natural resources, biological variety, physics, earth science, ecology, soil resources, and evolution are generally included in the curriculum. Professionals in the area use scientific knowledge to address many environmental challenges, including habitat destruction, global climate change, clean water,  global warming and ecological restoration.
ENVIRONMENTAL SCIENCE 
Environmental science, like other green academic disciplines, is an interdisciplinary degree route. However, ecological science programs are distinct from environmental health education, including studies from the liberal arts, natural sciences, and geoscience. 
Students get a fundamental grasp of the life and earth sciences, ecology, geography, and, in particular programs, economics. They may also choose to specialize in biological, geological, or geographical science. 
Environmental science is a broadly applicable green academic discipline with potential in climate change, global warming, environmental education, sustainable resource management, and environmental management research.
Ecologist
Water Quality  Scientist 
GEOLOGICAL SCIENCES
Geological sciences include chemistry, biology, physics, and mathematics, combining the many disciplines into a concentrated investigation of the planet. 
Geological science is a broad academic field that includes studies in climate dynamics, geophysics, energy geoscience, marine geoscience, and seismology. 
Students learn about basic geological science topics such as plate tectonics, oceanography, mineral resources, and petrology. As a study of environmental resources, geology naturally interacts with green concerns in energy management, land use, and wilderness habitats preservation.
Geologist
Geological Technician 
MECHANICAL ENGINEERING
Mechanical engineering is a vast technical subject that employs physics concepts in mechanical systems' design, production, and development. Mechanical components and processes, engineering basics, thermal and fluid systems, and materials and manufacturing are all included in these curricula. 
There may be chances for specialized research in industrial engineering, dynamic systems, and biomechanical engineering. Mechanical engineering offers a wide range of real-world applications in the green sector, such as researching and producing alternative energy sources (e.g., geothermal, solar, hydroelectric) or solving water conservation issues.
PETROLEUM ENGINEERING
Petroleum engineering is the study of the ratio between energy requirements and environmental effects. Petroleum engineering is a comprehensive academic curriculum that involves engineering foundations and the study of geosystems, physics, geomechanics, thermodynamics, and environmental chemistry. 
Students also study petroleum-related topics, including good logs, sedimentary geology, solid mechanics, and drilling. As a greenfield of study, Petroleum engineering is concerned with increasing the extraction of oil and natural gas while reducing the environmental impact of the extraction methods.
Petroleum Engineer
Petroleum Engineering Technician
Reservoir Engineer
Sprouting Career Opportunity
There are no established employment routes for green jobs, and there is no one definition of a "green" job. But, as previously said, sustainability is fast being embedded in organizational culture and professions across virtually every industry.
On the other hand, green jobs might be defined as ones that are ecologically or socially oriented and are intended to create good outcomes. The Bureau of Labor Statistics has lately tried to identify green occupations, categorizing them into five main service categories:
Bio-resources conservation

Energy efficiency 

Energy from renewable sources

Reducing greenhouse gas emissions, reducing and removing pollutants, recycling and reusing

Environmental policy, education and training, and public awareness
Although definitions vary, green professionals focus on resource management—economically, ecologically, and socially. Climate change, renewable energy, pollution control, and water quality are just a few examples of environmental and resource concerns that have been given to whole businesses. 
Because, as Goy points out, we're attempting to figure out how to "conduct business in a hotter, scarcer, more transparent environment," these sectors and associated job pathways continue to develop. The following is a list of sustainable occupations with a certain potential and are expected to develop over the next decade.
Looking at the Future: Sustainability and Green Jobs
According to Goy, young professionals should be inventive and entrepreneurial. A typical engineering degree does not have to lead to a conventional engineering profession. Students with a feeling of entrepreneurship can convert their degrees to green degrees and pursue a special interest in sustainability. 
The following list contains ten examples of green occupations in various professional fields, including urban planning, range management, energy generation, and engineering.
Urban Planner
Projected Job Growth: 11%
Average Salary: $75,950
Education Required: Master's degree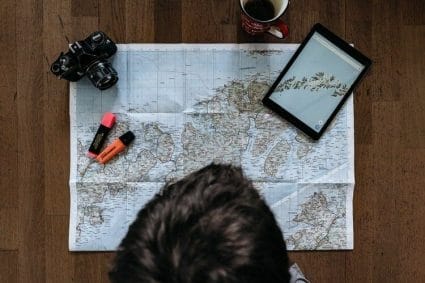 Urban planners are futurists, which means they prepare for how cities will be used in the future. They perform studies and research to identify where people can reside and where businesses may locate their headquarters. 
More significantly, they collaborate to guarantee that urban projects have access to clean water, that adequate waste management systems are in place, and that the community's energy demands are met.
Fish and Game Warden
Projected Job Growth: 2%
Average Salary: $57,810
Education Required: Bachelor's degree
Game wardens are responsible for enforcing wildlife regulations and guaranteeing the protection and management of animals and natural ecosystems. 
They may work as law enforcement officers in several environments, such as national parks, beaches, deserts, marshes, and woods. For example, they may be responsible for preventing poaching, verifying fishing permits, or enforcing hunting rules, depending on their area and assignment.
Soil Scientist
Projected Job Growth: 15%
Average Salary: $76,870
Education Required: Bachelor's degree
Soil science, at its core, is concerned with soil as a natural resource, and soil scientists are tasked with studying its characteristics (physical, biological, and chemical) and how it should be utilized and managed. 
Soil scientists gather and assess soil samples and kinds using their investigation and analytical knowledge. Soil scientists may be responsible for various activities, such as generating studies on soil properties, developing a soil management program, publishing scientific publications, and counseling land management experts.
Civil Engineering Technician
Projected Job Growth: 3%
Average Salary: $54,080
Education Required: Associate's degree
Civil engineering specialists play an essential role in designing, building, maintenance, and repairing infrastructure projects, including bridges, roads, and land development. 
Civil engineering technicians are trained in civil engineering principles and operate under the supervision of certified civil engineers. 
Individuals in this job often do a range of activities, such as performing site project inspections, evaluating projection plans, producing project estimated costs, and preparing project reports.
Hydrologist
Projected Job Growth: 5%
Average Salary: $81,270
Education Required: Bachelor's degree
Hydrology is a discipline that studies water, from its environmental impact to its distribution and characteristics. Hydrologists use their training to better understand and address water-related problems such as water availability, quantity, and quality. 
They often research either surface water (such as rivers, lakes, and reservoirs) or groundwater (water from beneath the earth). They investigate the water cycle, conduct research to identify ways to minimize water use, evaluate water quality, and test water samples for contamination, among other things.
Landscape Architect
Projected Job Growth: 14.3%
Average Salary: $73,160
Education Required: Bachelor's degree
Landscape architects plan and design land for various purposes, such as parks, open spaces, and recreational amenities. Their job entails more than just deciding where to plant a tree. 
Landscape architects strive to achieve a harmonious balance between natural and artificial settings. Landscape architecture is an interdisciplinary profession that relies on science, art, and ecology. 
They must regard the environment, and their job may encompass everything from building green roofs to figuring out how to design landscapes to decrease pollution and safeguard water supplies.
Forester
Projected Job Growth: 5%
Average Salary: $63,980
Education Required: Bachelor's degree
Foresters are management professionals that understand the science of the forest. Engaged in conservation, ecological preservation and restoration, foresters are traditionally responsible for the day-to-day activities of protected forestlands. 
A broad career field, they may work to enforce forestry laws, find ways to cut down on pollution, oversee harvesting practices, and monitor the ecological impact of logging. 
The overall goal of this position is sustainability-maintaining protected areas in the forest that visitors (and animals alike) can enjoy.
Geoscientist
Projected Job Growth: 5%
Average Salary: $93,580
Education Required: Bachelor's degree
Geoscientists are environmental stewards responsible for the environment's resources and processes. They study the Earth and its operations to tackle some of the world's most urgent environmental issues. 
Geoscientists work in various fields, including engineering geology, economic geology, atmospheric science, geochemistry, meteorology, marine geology, oceanography, and paleontology. 
They might work as explorers, searching for new mineral deposits. They might act as consultants, assisting engineers in devising novel approaches to environmental problems. Finally, they may work as researchers, doing lab studies to improve agricultural output.
Wildlife Biologist
Projected Job Growth: 4%
Average Salary: $57,710
Education Required: Bachelor's degree
The primary goal of a wildlife biologist is to conserve wildlife. They work in various conservation areas, including habitat preservation, habitat enhancement, and the protection of endangered species. 
They assist in guaranteeing that areas are conserved for species to breed, restrict hunting activities, and may alleviate situations where species may be "pests" and negatively influence agricultural productivity. They must have a distinct understanding of the intricate ecological and social relationships between animals, the land, and human behavior.
Wind Turbine Technician
Projected Job Growth: 61%
Average Salary: $56,230
Education Required: High school diploma
Wind power, an emerging and growing industry, necessitates the services of wind turbine technicians. These people have been specially trained to understand how wind turbines work. 
They inspect wind turbines to identify potential or existing problems and devise a repair plan. Testing electrical and hydraulic systems, collecting turbine performance data, servicing various control systems, and replacing turbine components are all part of the job.
Top Paying Green Careers
Environmental protection and sustainability, formerly solely the province of environmentalists, have swiftly evolved as a concern that cuts across industry interests. Interest in renewable energy and worries about environmental effects are growing, the premium on employment with a "green" orientation. 
This need has created a new ecosystem of experts, professionals who can earn incomes in the $80,000, $90,000, and higher ranges. This demand is only likely to grow as firms continue to implement sustainable and green practices. The following is a list of five green jobs that may pay more than $100,000 per year
Petroleum Engineer
Median: $137,730
75th Percentile: $167,000
90th Percentile: N/A
Petroleum engineers operate in the energy business, where they resolve issues with energy production and security. They are in charge of various tasks, the majority of which revolve around extracting gas and oil from under the earth's surface. 
Managing drilling activities, finding and assessing prospective gas and oil reservoirs, developing and choosing material extraction techniques (e.g., shale, tar sands, gas fields), and designing collecting facilities are all part of this process. 
An increasingly technologically oriented profession, Petroleum engineering depends on an interdisciplinary knowledge base of civil, chemical, and mechanical engineering.
Chemical Engineer 
Median: $106,079
75th Percentile: $133,320
90th Percentile: $169,770
Chemical engineers are problem solvers who use natural or raw resources to create something new. Chemical engineers use their understanding of chemistry and engineering to work in various sectors, from healthcare to manufacturing, food processing to biotechnology. 
They create novel goods (for example, soaps and synthetic fibers) and develop new chemical production processes. In addition, chemical engineers, a very complicated professional discipline, frequently work with sustainability, devising solutions to problems such as environmental pollution and energy conservation.
Mining Engineer
Median: $93,800
75th Percentile: $94,315
90th Percentile: $111,763
Mining engineers work in mining processes, which include, at the highest level, designing and planning mining construction as well as overseeing mining operations. They are aware of the finest techniques for mining mineral resources safely and effectively while keeping environmental circumstances in mind. 
Mining engineers work together with geologists, earth scientists, and engineers to assess the mine's environmental and economic effect and pick the best mining process. Mining engineers can operate in various jobs, including mine inspector, mining production supervisor, and minerals processing engineer.
Natural Resource Managers
Median: $74,007
75th Percentile: $65,868
90th Percentile: $80,444
Natural resource managers curate conservation and other environmentally sensitive projects. As decision-makers, they consider a project's social, environmental, and economic effects. 
Natural resource managers add structure and methods to initiatives, from coordinating research activities for water usage to managing budgets. 
Many are former scientists who have transitioned from their scientific careers to management positions, and others continue to research that capacity.
Environmental Engineer
Median: $92,120
75th Percentile: $118,960
90th Percentile: $144,670
Environmental engineers use ideas from various fields (for example, biology, chemistry, and engineering) to provide solutions to environmental challenges. Pollution, water quality, public health, and recycling are some examples of issues. 
Environmental engineers may build a soil erosion management system, develop a better waste disposal method, monitor air quality control, or even act as expert witnesses in a court of law.
Industrial Designer
Median: $71,640
75th Percentile: $101,000
90th Percentile: $116,500
Industrial designers provide concepts for produced items such as automobiles or furniture. As a green career, their innovations can decrease pollution and save energy by improving product recycling or reusing packaging.
Industrial designers work with manufacturers, merchants, and customers to determine the optimum strategy for a product's usage, manufacturing, and eventual disposal.
Source: Bureau of Labor Statistics, Occupational Employment Statistics, 2015
Resources 
Individuals interested in green degrees and future green jobs can access a variety of resources. Environmental groups, government agencies, and higher education institutions are among the resources available. The following is a sample list of resources available to people seeking information on training and career options in sustainability and green practices.
Appalachian Trail Conservancy: The Appalachian Route Conservancy focuses on conservation and educational initiatives for the trail corridor and provides internship and job opportunities.
Association for the Advancement of Sustainability in Higher Education: The AASHE is a non-profit organization devoted to improving higher education sustainability.
Audubon Naturalist Society: The Audubon Naturalist Society is one of the country's oldest environmental groups, focusing on conservation and environmental education. 
Bureau of Labor Statistics: The BLS publishes a variety of green jobs information for anyone contemplating a career in the sector.
CareerOneStop: Sponsored by the Department of Labor, CareerOneStop offers different sustainable business resources, including occupational profiles.
Columbia University: The Center for Career Education at Columbia University provides an overview of sustainable business and associated educational and profession-specific resources.
Greenpeace: Greenpeace, an international organization, provides volunteer and employment opportunities to work on global environmental issues.
iSEEK: Sustainable business resources on iSEEK range from advice to job postings, occupation descriptions, to educational support.
National Association of State Directors of Career Technical Education Consortium: The National Association of State Directors has compiled resources for individuals and educators interested in sustainability and sustainable business.
National Park Foundation: The National Park Foundation, which was founded in 1916, maintains over 400 parks around the country.
Orion Magazine: The magazine has a searchable database of sustainable careers.
Santa Clara University: The Career Center offers a variety of career paths, such as job and internship possibilities.
Seattle University: The College of Arts and Sciences at the institution provides a comprehensive list of environmental studies and career-related resources, including job boards and community groups.
Sierra Club: Sierra, the Sierra Club's official magazine, contains information about the most recent environmental concerns, lifestyle, and internship and career opportunities.
Texas A&M University: The Department of Wildlife and Fisheries Sciences maintains an extensive job board for environmental-related employment around the country.
The Student Conservation Association: The SCA's purpose is to connect the future generation of environmental leaders to hands-on natural resource conservation initiatives to produce the next generation of environmental leaders. 
The USDA National Agroforestry Center: The USDA National Agroforestry Center works with national partners to undertake research and offer natural resource professionals training.
Tufts University: The Office of Sustainability at the institution publishes a sustainability newsletter and connects students to green resources such as job boards, training, and scholarships.
University of Minnesota: Individuals interested in working or interning in green vocations are connected to the university's career resources department opportunities in the area.
US Department of Agriculture: The USDA funds the Natural Resources Conservation Service, which assists forest landowners, farmers, and ranchers in conserving bio-resources, including water and soil.
US Environmental Protection Agency: The Environmental Protection Agency (EPA) is the primary agency responsible for safeguarding Americans from human health and environmental dangers, as well as enforcing associated environmental laws.
US Forest Service: The United States Forest Service preserves the country's national forests and is one of the largest forestry research agencies in the world.
Virginia Tech: The Division of Student Affairs provides a list of green-career resources and connections to eco-focused job posting sites.
Volunteer.gov: An internet gateway providing volunteer opportunities with government agencies in ecological, natural resource, and ecologically focused roles.
WorkforWater.org: WorkforWater.org is a reference site for adults and students interested in public health and the environment, developed in partnership between the Water Environment Foundation and the American Water Works Association.
Conclusion 
If you are passionate about sustainable living and want to change, you should build career paths. Of course, to have that, you would need green degree sustainability first. The additional benefit of this is that people tend to pay more for eco-friendly products or services.
Many engineers chose to be environmental engineering technicians. Therefore, you can get a good salary on something you are passionate about. If we are concerned about this we can have sustainable development goals.