Eco-friendly Laundry detergent And products? If you want to promote a zero-waste and eco-friendly lifestyle to all aspects of your daily life, it's worth being aware of everything that you do. We probably don't think about what goes on in our washing machines, it's just a chore we have to do about twice a week. Recently we've seen that it actually has a magnitude of effects on the environment, especially concerning water waste and aquatic life.
Furthermore, we all know by now that chemicals are generally bad for us humans, especially sensitive skin which can get irritated if we're not careful about what we use! This is why we recommend going natural with your cleaning products and eco-friendly laundry detergent, here's exactly why you should make this switch:
Are standard detergents eco-friendly?
It's now becoming common knowledge that detergents are generally bad for the environment. But why? Most detergents are not biodegradable at all and they tend to pollute our water supplies, rivers, and oceans with toxic heavy metals like cadmium and arsenic which are both highly toxic and lead to many significant health problems as it can penetrate skin after washing!
Besides that, a common ingredient called phosphates build up in waterways, this may cause a lack of oxygen in water, starving fish, and plants. Furthermore, chlorine bleach is also found in powdered detergents, it's what makes your whites look brighter. Similar to all the other harmful ingredients, these take a good while to decompose and get stuck in waterways.
What's best for environment: liquid or powder detergent?
There isn't a huge deal of a difference between the two, but it's good to know what the effects can be. Both liquid and powder have their separate uses, for example powder is best for outdoor stains and liquid is better for grease.
However, Liquid detergents are technically worse, due to their plastic packaging compared with the cardboard packaging of powder eco-friendly laundry detergent. According to the EPA plastics are actually the least recycled material and as liquid is usually heavier, more CO2 is given off during transport.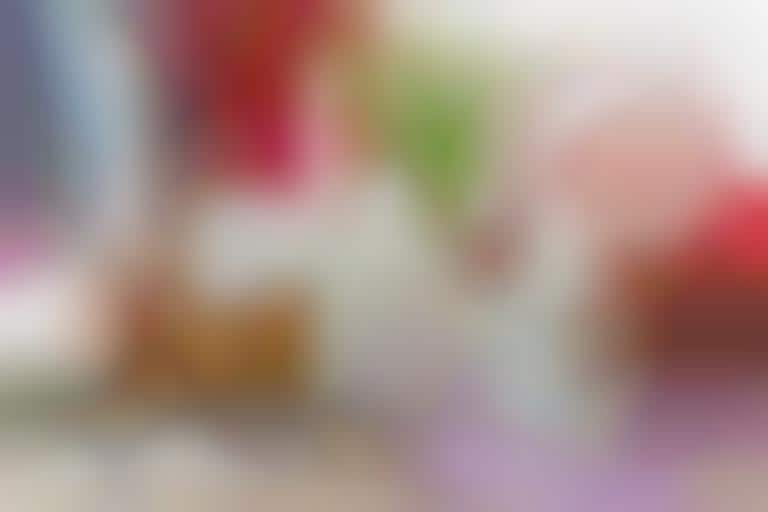 Is Natural Laundry Detergent better or worse?
Eco-friendly laundry detergent and other eco-friendly products get a bad name as chemicals are seen to "stronger". While they are stronger, natural ingredients tend to do the same job as their counterparts while being nicer to your skin and better for the environment. This myth has been debunked, natural ingredients when formulated properly works well together. While chemicals are seen to be "strong" and "effective", we forget that there are many strong and effective natural ingredients also.
Chemical-based products aren't always bad for your skin due to testing and regulations however there are environmental implications for them.
What constitutes eco-friendly laundry detergent?
For eco-friendly washing powder and liquids to be greener, they need to contain natural and harmless ingredients. However, the definition of "green" is not as black and white as it seems, there will always be some chemicals however, they focus on eliminating the main harmful and toxic ingredients which are widely used in generic products.
Moreover, it must use less water during the manufacturing process. Packaging must be recyclable, made out of recycled plastics and paper. Most concentrated liquid detergents still consist mostly of water; therefore, transport tends to produce more CO2 needlessly.
Lastly, as well as being harmless to the environment and biodegradable it should preferably be hypoallergenic which means no allergic reactions or strong chemicals that cause irritation or rashes.
Our recommendations of the top Eco-friendly laundry products.
MRS MEYER'S CLEAN DAY LIQUID ECO LAUNDRY DETERGENT
These eco-friendly laundry detergent comes in fresh earthy scents such as Basil, lemon, lavender, and honeysuckle. They're effective and concentrated all whilst being gentle on your clothes, making them last longer and also being gentle on your skin.
SEVENTH GENERATION ECO LAUNDRY DETERGENT PACK
This pack contains 45 little sachets of eco friendly washing powder. They contain no dyes, artificial brighteners, or fragrances, fighting tough stains and especially made for sensitive skins. If you struggle with allergic reactions, give this one a spin.
SEVENTH GENERATION CONCENTRATED ECO LAUNDRY DETERGENT
Similar to Mrs Meyer's concentrated liquid, this is another great eco-friendly option which also uses recycles plastics, fibres and aren't tested on animals. With an ultra-concentrated formula, it lasts much longer.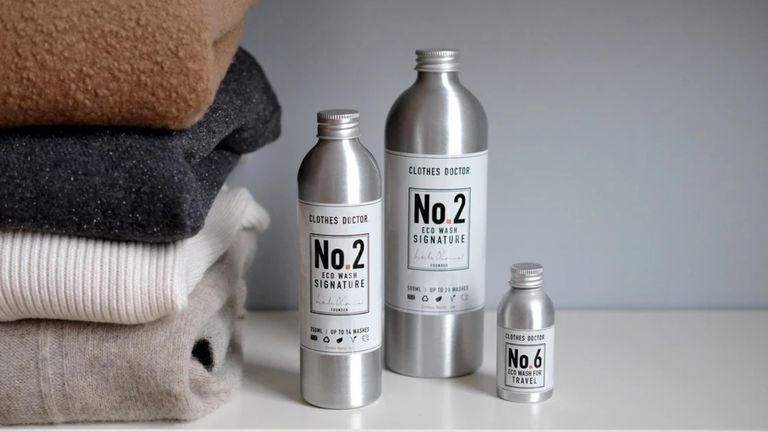 CLEANCULT ECO LAUNDRY DETERGENT TABLETS
Cleancult offers natural choices as well as refills which reduces the need for plastic waste. These biodegradable tablets are easily dissolvable, meaning they work with any temperature. Importantly, these are super easy and convenient to use.
PURACY NATURAL BABY LIQUID eco-friendly laundry detergent FOR SENSITIVE SKIN
There's even an eco-friendly product for babies, especially as they have sensitive skin which cannot be exposed to harmful, toxic chemicals. This detergent is plant-based and totally eco-friendly, as babies are usually messy this also provides you with a complete and fresh clean.
KRUD KUTTER SPORTS STAIN REMOVER LAUNDRY PRE-TREAT
Sweat stains, dirt, mud, and any outdoor stains, this has you covered. It can be used on any sports apparel, even shoes. As it removes stains it also deodorises your clothes, keeping them fresh. All without the need for bleach or harmful chemicals.
ECOVER ZERO Eco-Friendly Laundry Detergent
Ecover offers a 2x concentrated formula which uses zero fragrance, dyes, or optical brighteners. It's tough on stains even in cold water, so you can use less energy for every load. They are plant-based and use plastics made out of sugarcane for their packaging.
BIOKLEEN BAC-OUT ENZYME STAIN REMOVER
Biokleen uses live enzyme cultures to destroy stains and bad odours safely. It can be used on pet stains, laundry, diapers, drains, carpets & on drains, resulting in zero clogging.
WOOL DRYER BALLS BY SMART SHEEP (6-PACK)
This award-winning eco-friendly product softens laundry naturally without the use of chemicals or synthetics and saves time and energy used during the dry. Furthermore, they claim to last for a thousand loads, greatly reducing waste!
SOAKWASH LIQUID LAUNDRY WASH
Best used for delicate cycles, this eco-friendly laundry detergent is completely natural and has a fine scent. Being biodegradable, phosphate-free and eco-friendly as well as lasting 75 cycles per 375ml bottle.
Conclusion:

So there you have Eco-friendly laundry detergent. I shared my favorite and best Eco laundry products in 2020. I hope you will find them as beneficial as I have. It is a great source of save my family and hard earned money. It gives you better understanding of what goes waste into washing your regular cloths.