There are so many eco-friendly gadgets on the market these days that it can be hard to know which ones are worth your money. But don't worry, we've done the research for you! 
Here are our top 10 picks for eco-friendly gadgets that will help you save energy and reduce your carbon footprint in 2022. So let's take a closer look!
Self Watering Planter
In 2022, an awesome eco-friendly gadget is Self Watering Planter. It's best for indoor plants because it can help save water and control the amount of water they need. Self-watering plants are great for people who love to garden but don't have a lot of time to water the plants every day. 
They're also great for people who are forgetful or have difficulty remembering to water their plants. With a self-watering planter, you can set it and forget it, knowing that your plants will get the water they need without any effort. 
If you're looking for a great way to save time and water your plants, then a self-watering planter is the perfect solution.
Microsoft Ocean Plastic Mouse
As the world becomes more aware of the devastating effects of plastic pollution, eco-friendly products are becoming more popular. One of the newest and most innovative eco-friendly gadgets is the Microsoft Ocean Plastic Mouse. 
This mouse is made from recycled plastic waste collected from the ocean, and this mouse is stylish and environmentally friendly. The best part is that it's not just a one-time-use product; the Microsoft Ocean Plastic Mouse is designed to last, making it a great investment for anyone who cares about the planet. 
So if you're looking for a green gadget that will make a difference, check out the Microsoft Ocean Plastic Mouse.
Led Smart Bulbs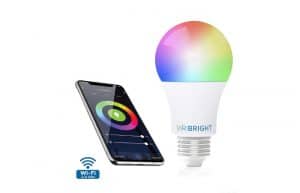 As we all become more eco-conscious, it's no surprise that eco-friendly gadgets are becoming more popular. The LED smart bulb is one of the most popular eco-friendly gadgets for 2022. 
These bulbs are more energy efficient than traditional bulbs and can also be controlled through your phone. In addition, you can save even more energy by turning off the lights when you're not in the room. 
LED smart bulbs are a great way to make your home more eco-friendly and save money on energy bills. So if you're looking for a way to go green in 2022, consider investing in some LED smart bulbs.
Samsung Eco Remote
This remote is designed to be charged by solar power or WiFi, meaning it will have a shallow environmental impact. The Eco Remote also features other sustainable features, such as a durable casing made from recycled materials. 
Smart Air Conditioner
In the hot summer months, air conditioners are a lifesaver. But they can also drain your energy bill and your conscience. Traditional air conditioners use a lot of electricity, and their coolant-filled compressors are bad for the environment. 
However, there is good news on the horizon. The next generation of air conditioners is much more efficient, and some even run on renewable energy. One of the most promising new technologies is the smart air conditioner. 
These units are connected to the internet and can be controlled remotely. They also adapt to your schedule, so you're not cooling an empty house all day. And best of all, some smart air conditioners can be powered by solar panels. 
So a smart air conditioner is a great option if you're looking for a way to stay cool without harming the planet.
Solar Power Outdoor Speaker
These speakers save energy by charging themselves using the sun. They are also made from sustainable materials and won't contribute to landfill waste. 
In addition, solar power outdoor speakers are durable and weather resistant, making them ideal for use in any environment. With their many benefits, it's no wonder that solar power outdoor speakers are becoming more popular every year.
Water Guard Leak Sensor
In 2022, one of the great eco-friendly gadgets will be Water Guard Leak Sensor. It's expected to help save so much water that would have been wasted by leakage. The gadget would notify users of any leakage, so they can take measures to prevent it. 
This is significant because, according to the United States Environmental Protection Agency, the average American family uses 400 gallons of water daily. A household leak can waste more than 10,000 gallons of water per year, equal to the amount needed to wash 270 loads of laundry. 
With Water Guard Leak Sensor, everybody can do their part in saving water and being eco-friendly.
Solar Inflatable Lantern
These lanterns are super nice looking and charge themselves with solar power, giving you 24/7 service. They are also very lightweight and portable, making them perfect for camping or hiking trips. 
Best of all, they are affordable for anyone to enjoy their benefits. So whether you are looking for a way to reduce your carbon footprint or want a reliable light source, the Solar Inflatable Lantern is sure to be a great choice.
Smart Reusable Notebook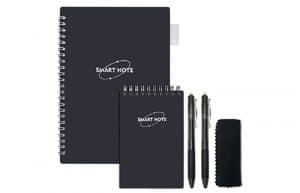 As someone who is always jotting down notes, I am excited about the Smart Reusable Notebook. This notebook will let you wipe away your notes after you write them down, so you can reuse the pages repeatedly. 
Not only is this great for the environment because it saves all the paper waste that comes with traditional notebooks, but it's also really convenient since I can erase my notes if I make a mistake or want to change something.